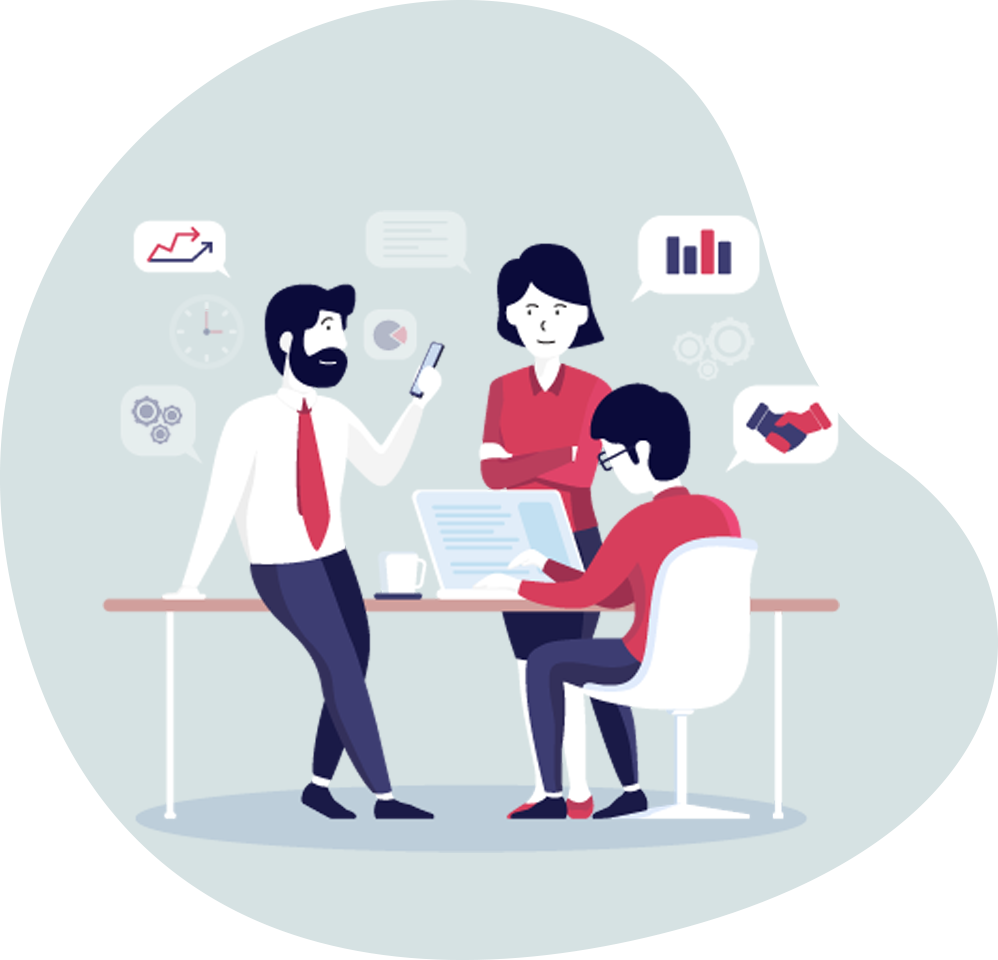 About Us
Developers Pitch Infotech
Developers Pitch is the fastest growing IT company in Indore, India. We provide best optimize and cost effective online solutions to our clients. We develop effective web applications (app), fully responsive website design and white hat seo services. And therefore recognized as best in class web app seo company in Indore and across the globe.
Service
We'r Provided Best Services!
WEB DEVELOPMENT
Developers Pitch eager to provides the very best solutions as per your needs. Our company's core Competencies is web development.
WEB DESIGN
Developers Pitch is a team of experienced professionals who work together to bring results in best website design. We start from having deep discussion.
SEO
SEARCH ENGINE OPTIMIZATION (SEO) is A Technique To Bring Webpages, Articles and Blogs On Top Page Of Search Engines Like Google, Yahoo and Bing ETC.
SOFTWARE
Customer relationship management or CRM is a software system that permits a company to preserve the entire customer records at one centralized place that is.
E-COMMERCE WEB
E-commerce has now become more than just a distribution channel. It is regarded as one of the most important business mediums through which all the business transactions happen.
OTHER SERVICES
Developers Pitch also provide Doman support, Payment gateway integration, Web hosting, Redesign Website, Website maintenance Service and many more services.
SUCCESS STORIES
Our completed Projects
Logo
We've done lot's of work, Let's Check some from here
Testimonial
clients feedback
Deos et accusamus et iusto odio dignissimos qui blanditiis praesentium voluptatum dele corrupti quos dolores et quas molestias.

Found this amazing site when I was searching for my needs of website design. It was more than amazing. I would highly recommend their services. Any compliment for the company shall fall short. We are highly satisfied with their ideas and designing skills. We highly recommend you take their services.thumbs up to team Developers Pitch and Specially Mr. Sushil Ji Thank you so much buddy.

Best company and its a very reasonable price for website and software. I always recommend developer's pitch infotech.Thanks

Must say great work with developerspitch . Will definitely give all my projects to developerspitch only and also will recommend to my friends and relatives too..all the best team.

A group of disciplined professionals. Ready to go extra mile to satisfy customer requirements. Recommended to all.
Our clients
Our Satisfied Clients